Technology-enabled financial service provider, Linnovate Partners, announced the opening of its new offices in Shenzhen and Singapore to accommodate rapid growth, further strengthening its presence in Southeast and North Asia and building on the firm's successful track record in the region.
The relocation of Linnovate Partners' operations from the firm's prior office spaces reflects its desire to scale in the Asia Pacific across all business lines while providing support to the local clients within these regions. Located at Republic Plaza in Singapore and Jingdi Building in Shenzhen, the new offices span more than 5,000 sq. ft of space each and are reflective of the modern workplace model that Linnovate Partners projects. The new office design provides a unique and open-plan environment that enhances the productivity and collaboration of its employees.
As the industry's leading tech-enabled service provider in the alternative asset space, Linnovate Partners' goal is to streamline various mid to back-office operations through process automation and data integration, allowing investment managers to focus on their core tasks while ensuring speed, accuracy, and security. A new breed of fund service provider, the company has doubled in size over the last year and counts some of the world's leading private equity firms as clients.
To commemorate the grand opening of both offices, Linnovate Partners Founder and CEO Henry Lin participated in a traditional logo unveiling ceremony in Singapore alongside Charles Yu, Chief Consulting Officer. The Shenzhen office's grand opening was spearheaded by Vanessa Wang, Associate Director of Alternative Fund Services, and celebrated simultaneously with the Singapore office via video conferencing.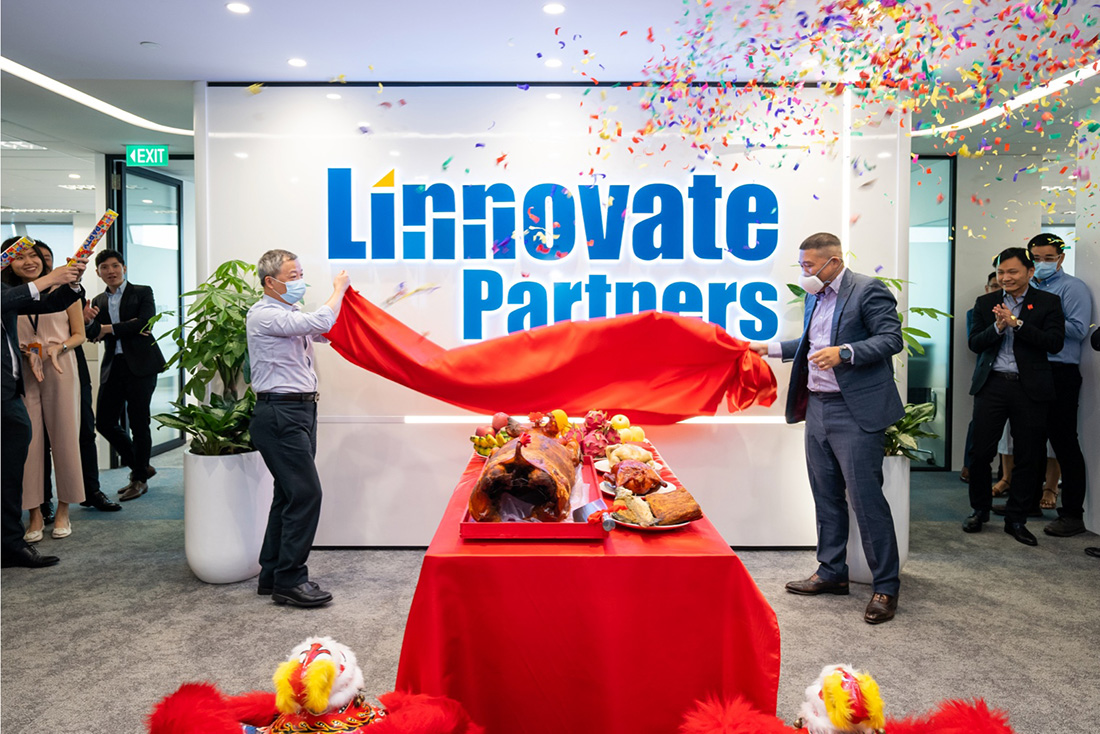 "The decision to expand our presence in Shenzhen and Singapore was a logical step in our business growth strategy." said Henry Lin, Founder and CEO of Linnovate Partners. "Despite the unprecedented challenges and impact on business dynamism brought by the COVID-19 pandemic, we have implemented a balanced strategy that enabled us to meet the growing needs of our Southeast and North Asia clients. This shift in our strategy helped us to take better care of our employees while keeping our commitment to the clients and the industry that naturally led to the expansion of our offices in Shenzhen and Singapore."
Leading the global operations of the firm, Vivian Wong, Managing Director of Linnovate Partners commented "The dynamic and collaborative workplace that we have created is another example of Linnovate Partners' people-first approach to cultivating talent. Expanding our offices in these regions is a significant step in advancing our vision as we continue to expand our footprint across all business lines while leveraging our deep talent and expertise."
These expansions serve the firm's ambitious plans to continue growing its presence across these essential regions through a unique combination of cutting-edge technologies and professional fund services.