Asia Pacific's flagship private equity and venture capital conference is coming to Singapore this September, bringing together the leading LPs and GPs to network and discuss the latest developments in Asian private markets.
Hear from speakers with deep expertise in Asia and global markets in areas such as technology, LP/GP relations, net-zero, geopolitics, portfolio construction, and secondaries.
Catch Linnovate Partners' Founder and CEO, Henry Lin, as he joins a panel discussion at the LP/GP Summit to explore fees and transparency in private equity markets and how the tech front can enable this.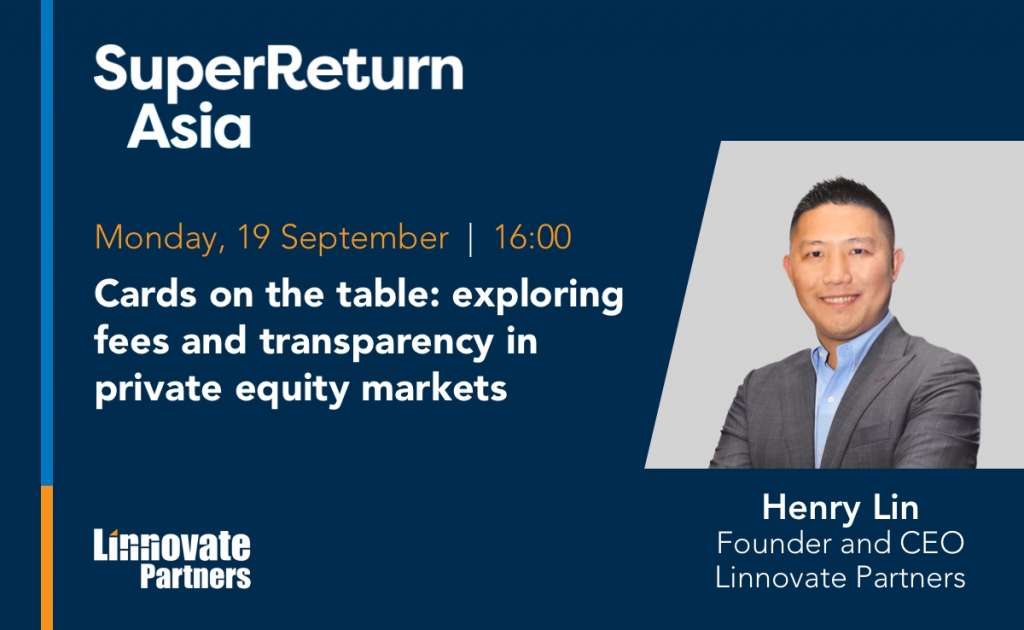 Connect with Linnovate Partners' team at the exhibition hall to learn how our services and technology innovation can deliver a transformational experience to your company.
Use Linnovate Partners' exclusive VIP code to get 20% off your ticket.